GPA for CGC Comics Features
"GPA has become an imperative resource for all collectors and dealers of CGC comics"
Mark Haspel, Consultant, CGC Comics
GPA for CGC Comics delivers the information you need to analyse and price CGC graded comics and magazines.
Search through 26,000+ individual titles and over 4.6M transactions from your desktop tablet or mobile device.
See pricing grouped by grade, label type, variant and pedigree details.
Narrow down to specifics by filtering through to the information you need.
Quickly and easily access historical trends, as well as Live Listings.
---
Want to see more?
You get access to historical trends, yearly averages and individual transactions, as well as the CGC certification number of the book and direct links to CGC. Where available, we'll even link you to participating partner archives and their live listings - analyse, value, buy and bid!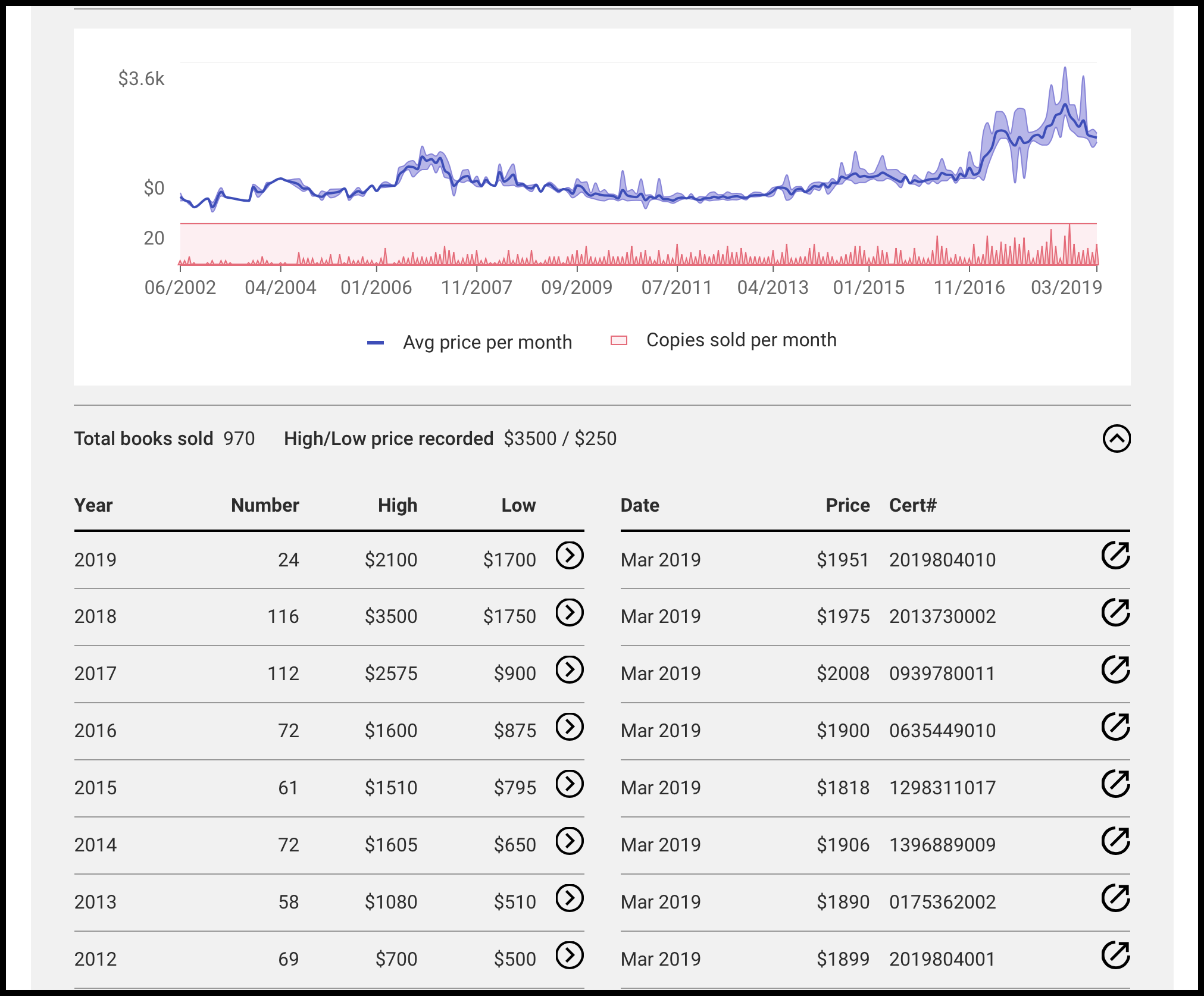 GPA Live Listings
Live listings are grouped together in one convenient console. GPA will show you every issue available for bid or purchase from participating partner sites. With more than 120,000 live listings, GPA is an invaluable resource for easily locating the books you're looking for.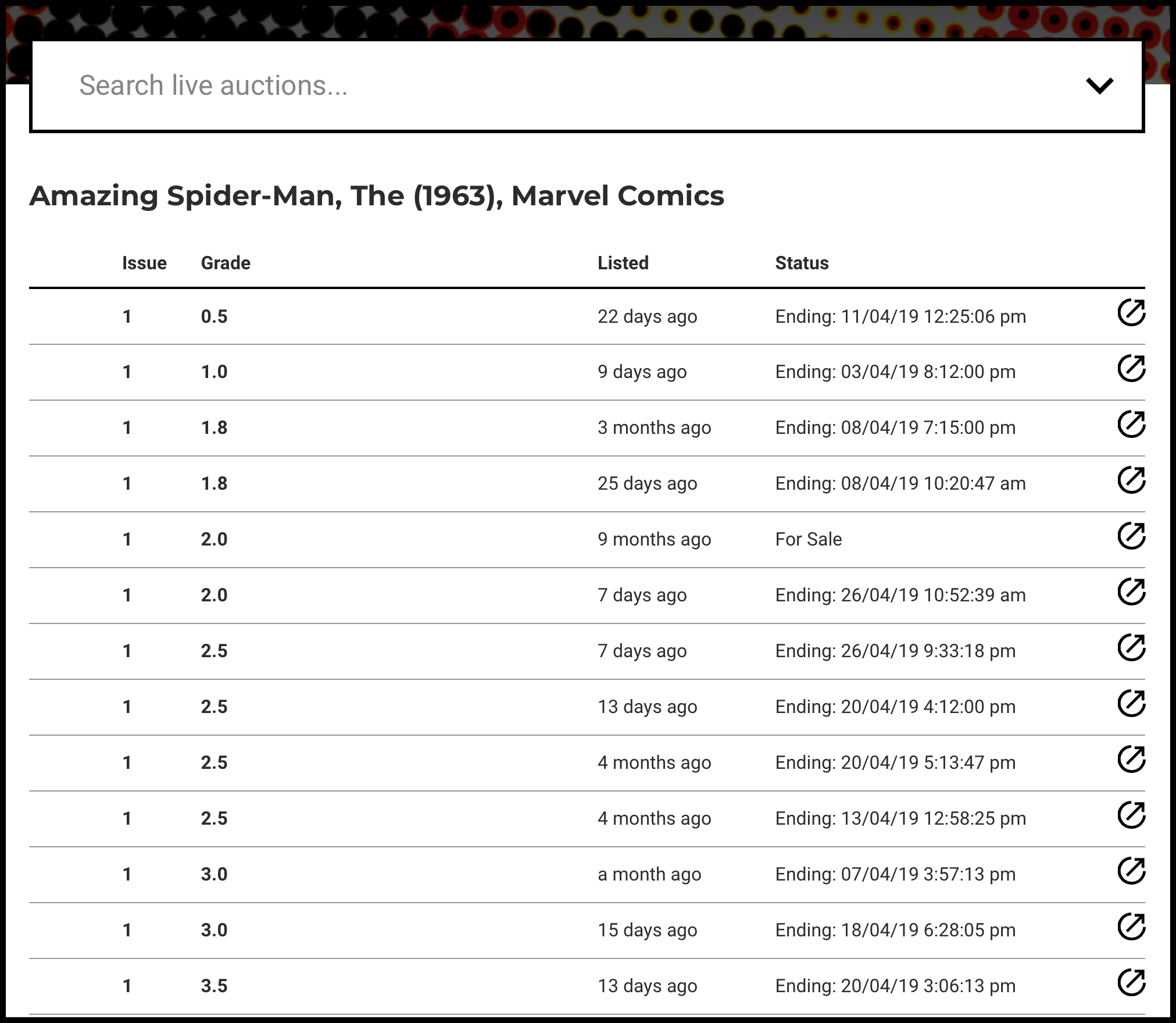 GPA My Comics
Track and value your CGC comics, as well as Live Listings. Add the specific title/issue/grade from the main analysis and My Comics will store that information so you don't have to hunt for it on every visit. Want to track your purchases? No problem - add your individual transactions in My Comics, and GPA will value and track your purchases. Simple.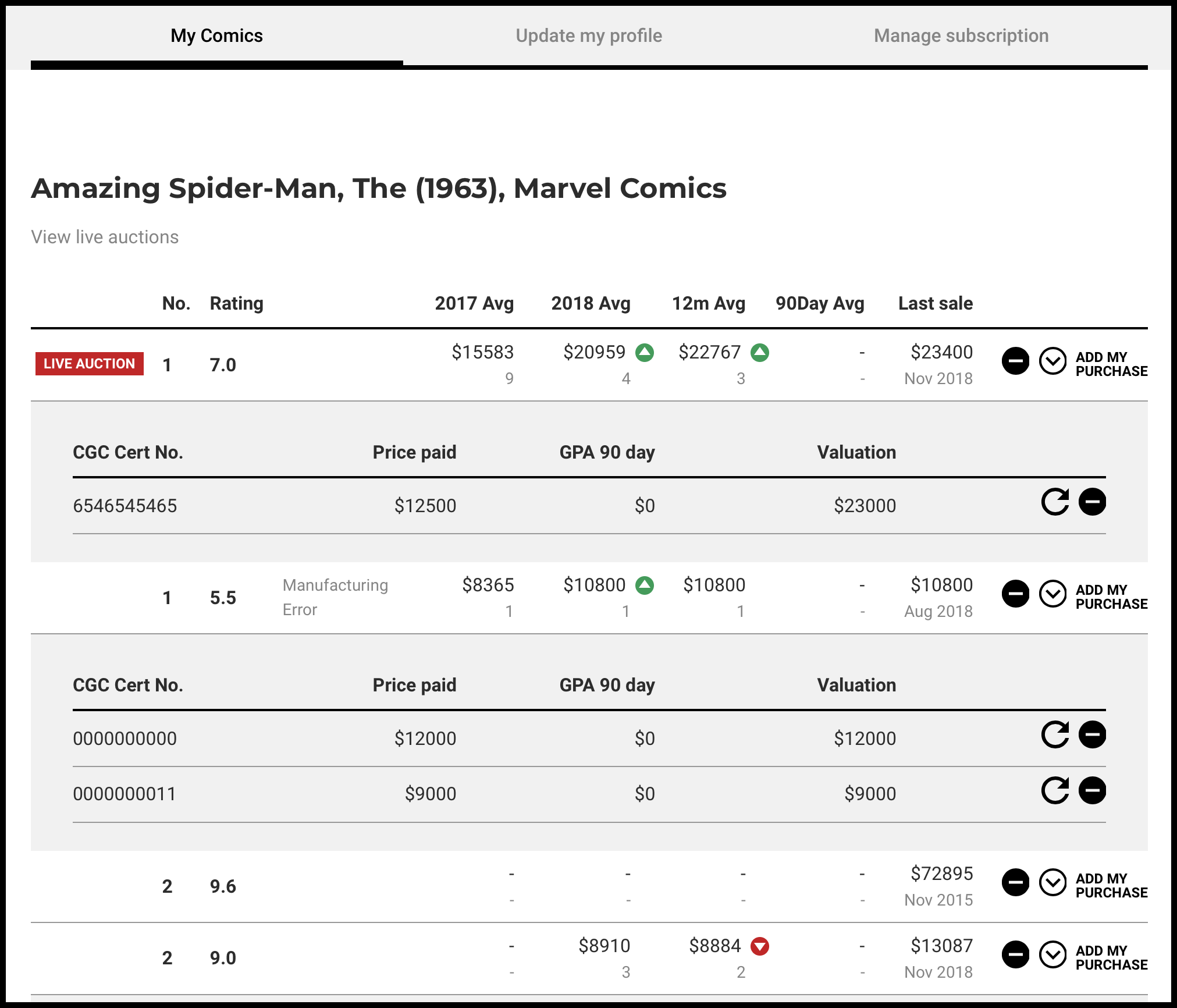 GPA Market Reports
Industry overview of comic book sales every month.
GPA delivers monthly and progressive (12 month) reports, from Pedigree sales data and price variants, to high-grade summaries and high-volume titles.
Re-lists, non-sales, errors
GPA does the hard work of keeping track of sales that have fallen through so you don't have to. Book relisted? Buyer returned a book? Error sale? Fake listing? The sale is removed and added to a seperate section for easy reference.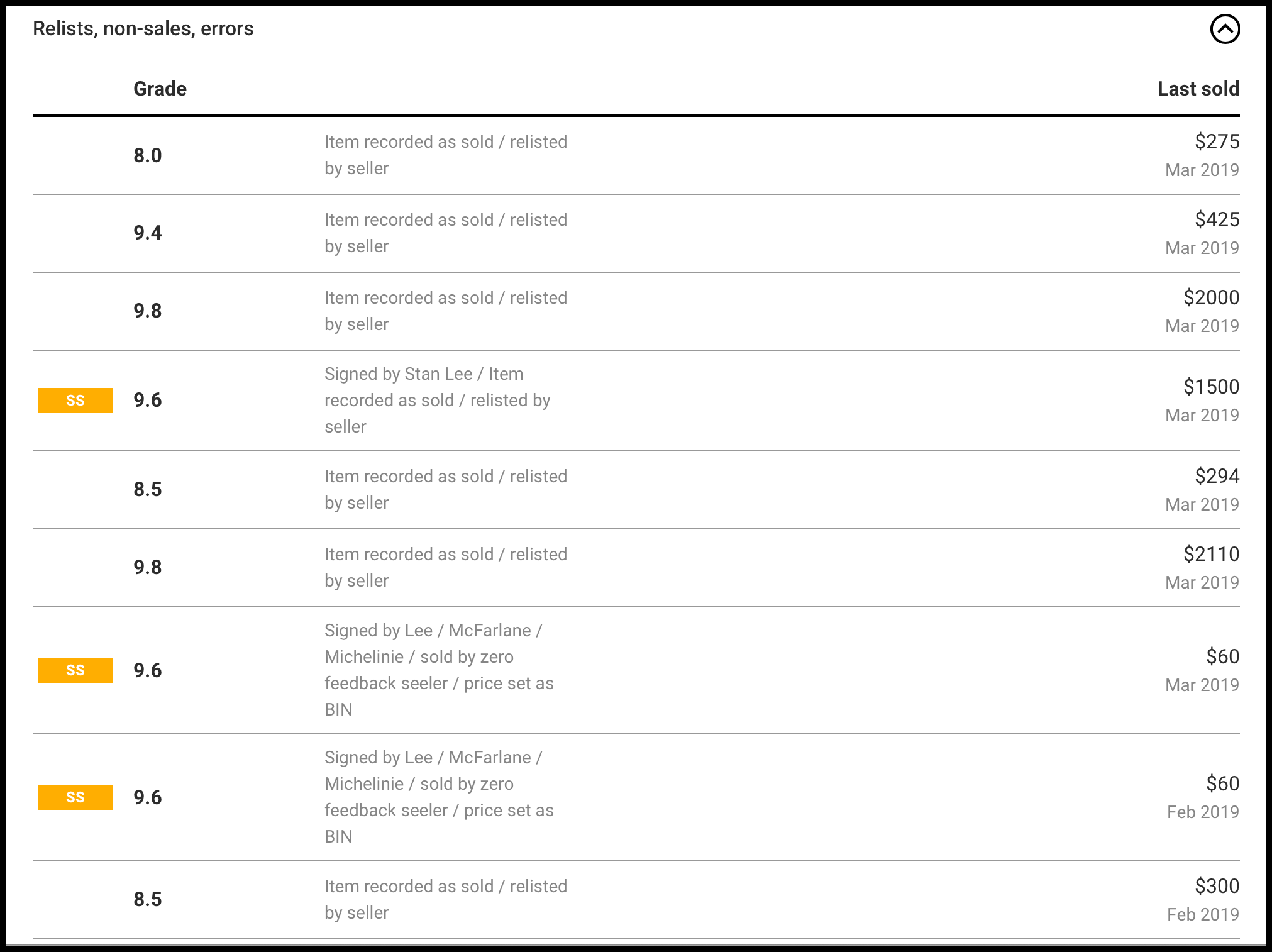 Pricing
View and analyze CGC comic book and magazine sales data from 2000 onwards
View average prices, high/lows, and year to year movements for each grade
View sales and volume charts for every grade and identify trends across several years
Drill down to individual transactions, access CGC cert numbers & link to CGC census data
View sales grouped by variant, pedigree, label type and other unique notations
See who signed signature series books, including cover sketches
Link directly to live auctions/listings from participating dealers and auction houses
Save specific titles and grades in a live watchlist, track and instantly value your collection
Save frequently searched titles into your personal list
Get an overview of industry sales via GPA Market Reports