ComicConnect Event Auction #48 Ends Next Week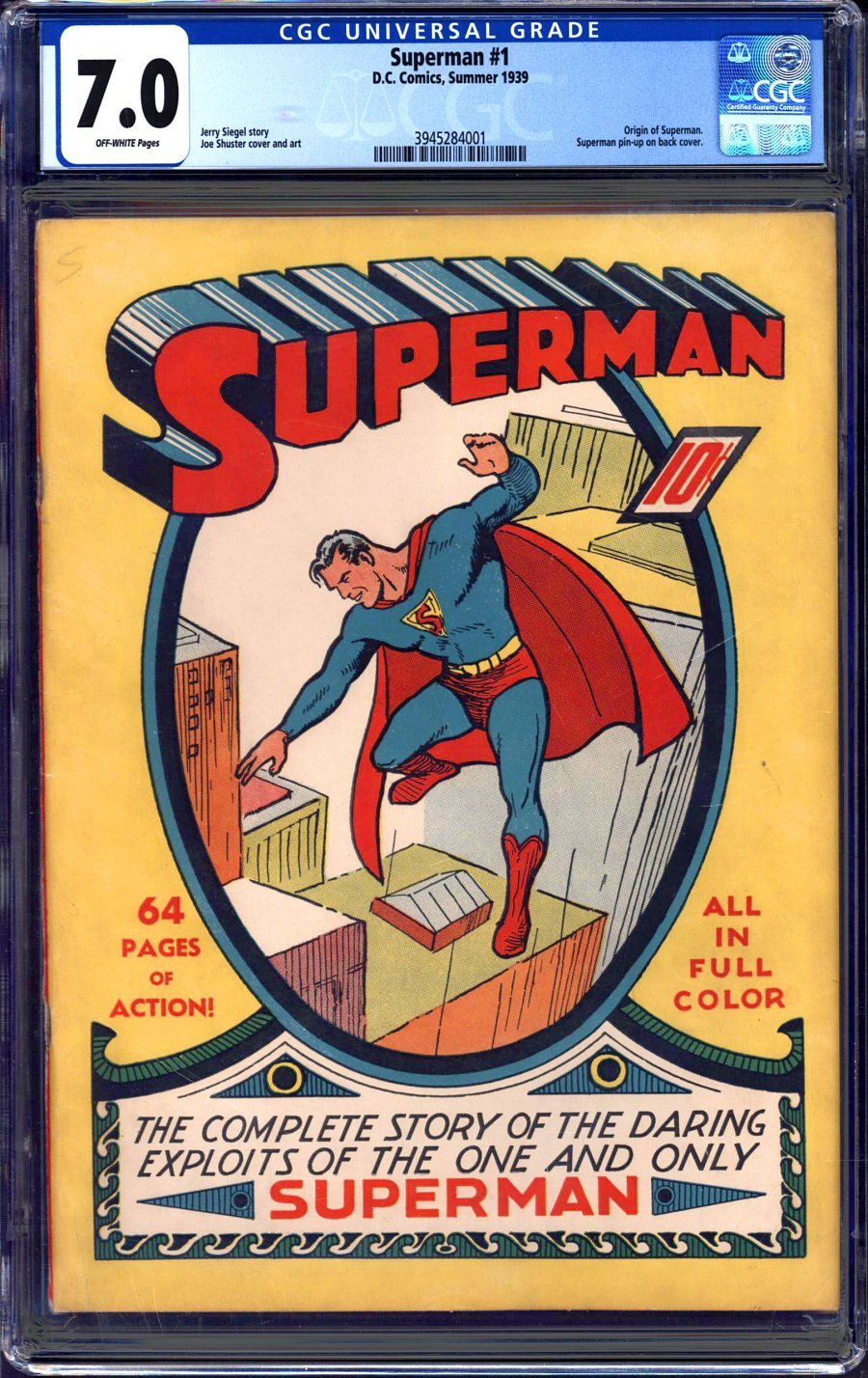 Event Auction #48 features an elite selection of investment cornerstone comics including Superman #1 CGC 7.0, Action Comics #1 CGC 3.0, Whiz Comics #2(#1) CGC 6.0, Amazing Fantasy #15 CGC 7.0, and Incredible Hulk #1 CGC 8.0.
Download the auction brochure.
TMNT collectors will find scores of offerings including Teenage Mutant Ninja Turtles #1 CGC 9.8, a CGC 9.4, original art, and a wide range of variants, sketch covers, toys, a set of the rarest Turtle statues in existence, and even a certified Teenage Mutant Ninja Turtles: The Movie VHSDNA 9.0.
Art collectors can go after the cover to Inhumans #1 by Gil Kane and Frank Giacoia, a page from Batman #14 by Jerry Robinson, a page from Detective Comics #79 by Jerry Robinson, the cover to Superman #275 by Nick Cardy, and a page from Tales of Suspense #46 by Don Heck.
Video Game investment collectors are going after Superman (GB) WATA 9.6, StarFox (SNES) WATA 9.2, Ninja Gaiden Shadow (GB) VGA 90.0, and Yoshi's Safari (SNES) WATA 9.4.
Collectors will also be chasing a wide selection of statues, some of the rarest pulps in the market, signed promo posters that were exclusive to comic shops, and more than a few surprises.
The auction end-dates are as follows:
Session 1: (Art, Statues, Posters, Memorabilia) Ends: Dec 13, 2021, at 7 PM EST
Session 2: (Pulps, TMNT, Absolute Carnage - Avengers) Ends: Dec 14, 2021, at 7 PM EST
Session 3: (Batman - Green Lantern) Ends: Dec 15, 2021, at 7 PM EST
Session 4: (Hangman - Swamp Thing) Ends: Dec 16, 2021, at 7 PM EST
Session 5: (Tales from the Crypt - Zip) Ends: Dec 17, 2021, at 7 PM EST
Session 6: (Video Games) Ends: Dec 18, 2021, at 8 PM EST
ComicConnect is accepting consignments towards their upcoming Event Auction. Interest-free cash advances are available. Email your list of consignments to [email protected] or call toll-free 888-779-7377.
Related news
2 May 2023
Comics, Toys, Political Items, More in Hake's Online Auction
Hake's Auctions is hosting a special online exclusive auction covering a large array of collecting focuses that are spread out over 2,500 lots. The auction is filled with comics, political material, action figures and toys, video games, art, VHS, and more!
Read more
11 Mar 2023
ComicConnect's Event Auction #53 Ends Next Week
ComicConnect's Event Auction #53 ends this coming week, March 13-17, 2023 at 7PM EST.
Read more