ComicConnect Notches Sixth World Record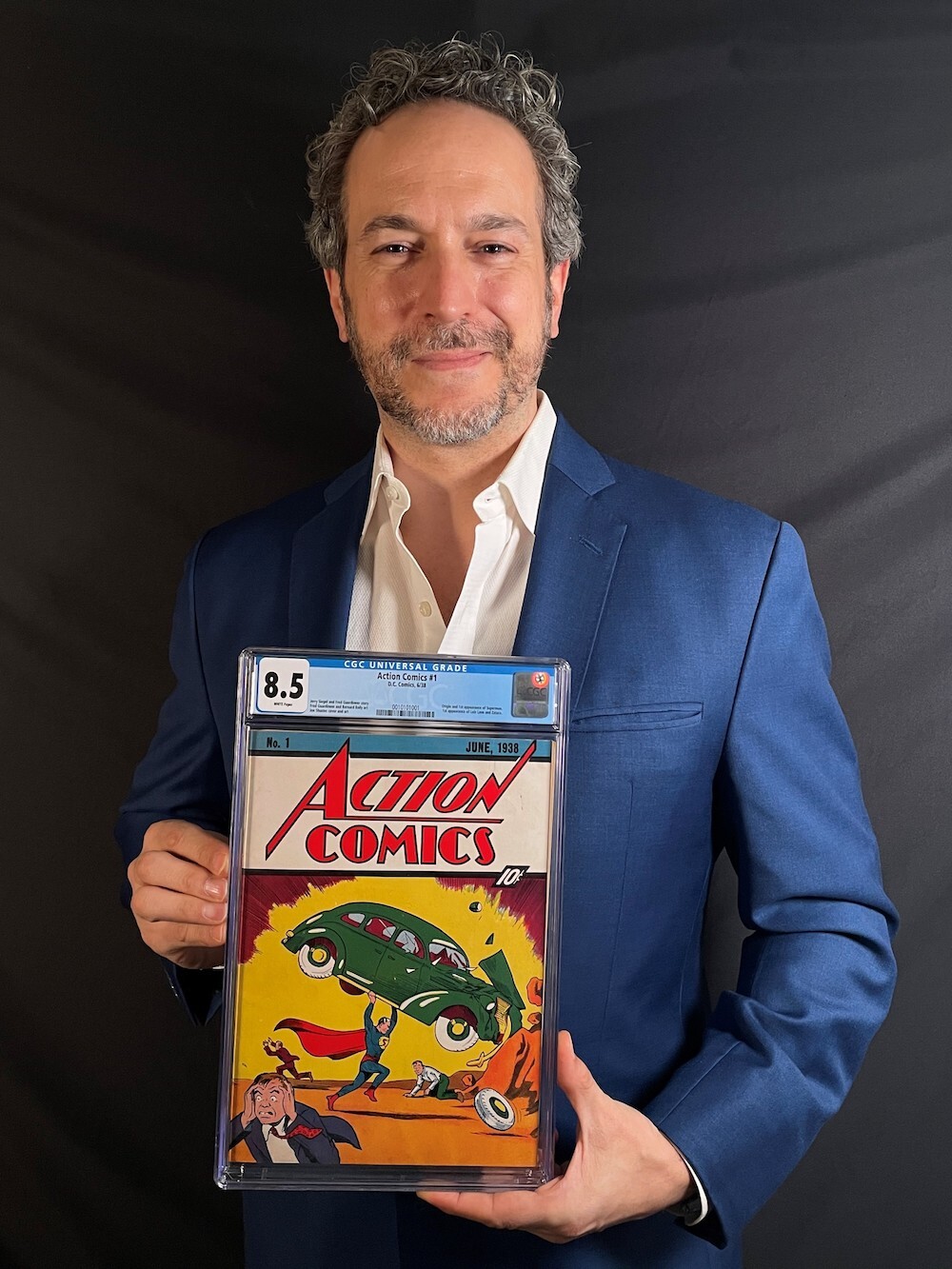 Values of collectibles, especially vintage comics, are climbing as investors stream into the market from around the world with auction prices and private sales consistently setting new records. The biggest record of them all was just shattered. A high-grade copy of Action Comics #1, the comic that introduced Superman, sold for a world record-breaking $3,250,000 to a private collector.
Once again, ComicConnect, having brokered more Action Comics #1 sales than the entire industry combined, including the first comic that cracked the million-dollar threshold, handled the high-value transaction. With eight comic sales weighing in at $1,000,000 or more, the auction house is eagerly awaiting the arrival of their sixth Guinness Book Certificate of World Record.
"In my 35 years as a dealer, I've never seen the vintage comics market stronger, and I knew this Action #1 sale was always a matter of when not if," explained Vincent Zurzolo, COO, and co-founder of the New York City-based auction house. "If you have a collection, I'd like to hear from you. My team is accepting consignments in every collectible category through April 22 for our next big auction."
ComicConnect previously brokered the same CGC-certified 8.5 (VF+) comic for a world record $1,500,000 in 2010, then again in 2017 for $1,750,000, for $2,052,000 in 2018, and now $3,250,000 in 2021. The comic is the second-highest graded with the top two (CGC 9.0 VF/NM) copies locked away in the Impossible Collection, and ComicConnect handled the sale of both top copies with the last record sale clocking in at $3,207,852 in 2014.
As Action Comics #1 depicts the Man of Steel's origin story, this particular copy has a vivid origin as well. For over fifty years, the comic was tucked away in a stack of old 1930's movie magazines, preserving it against the ravages of time, securing the comic as a world-class investment piece. In three short years, the seller realized a return of over $1,000,000 in profit while the new buyer added his second major comic purchase to his portfolio, which consists of mainly non-sports cards, another hot collectible.
"With collectible values trending upwards and cryptocurrencies minting new millionaires daily, I fully expect and plan on comic prices to continue to rise," Zurzolo added. "I believe that comics remain the most compelling investment with values that are immature in comparison to other categories." He pointed to a 2009 Mike Trout rookie baseball card that recently sold for $3.93 million. "The card has little of the historic, nostalgic, and artistic value of the 1938 Action Comics #1. This is an 83-year-old comic book in near-pristine condition that launched the entire superhero genre that is such a huge part of our popular culture. If not for this comic and the introduction of Superman, comic books would have likely died off many decades ago."
"And I'm always looking for more, more comics, more original art, more everything," Zurzolo added. "Call or email me today." Call him toll-free (888) 779-7377 or email [email protected] for assistance with your collection.
ComicConnect's current auction ends April 12-16, 2021.
Related news
11 Jun 2022
A Superman Auction For the Superfan Takes Flight at Heritage July 7
Milt Rosenberg's historic collection spans eight decades of Superman merchandising, from fan-club rings to Krypto-Rayguns
Read more
28 May 2022
CGC-Graded Comics Lead Heritage Auctions Comics & Comic Art Signature® Auction June 16-19
Most of the top comic books – including the top 73 by pre-auction estimates – in Heritage Auctions' Comics & Comic Art Signature® Auction June 16-19 boast CGC grades.
Read more