ComicConnect:  X-Men #1 Record Sales Report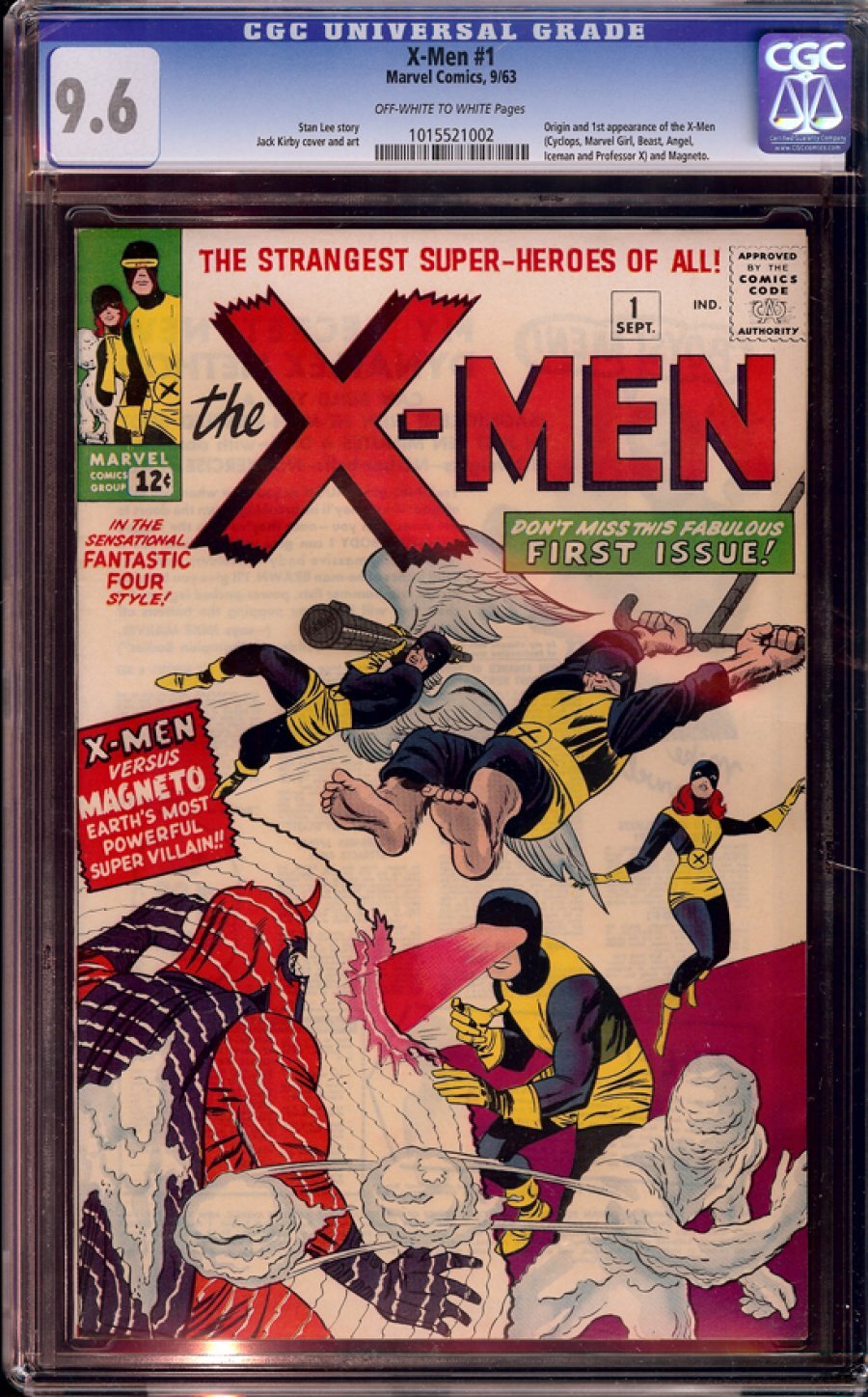 "With the upcoming, highly anticipated, announcement of the X-Men joining  the  Marvel Cinematic Universe, X-Men #1 is one of the hottest, most sought-after comics on the planet in a market which has already a raging inferno for quite some time," enthused Vincent Zurzolo, COO of ComicConnect. "I get more calls for X-Men #1 than any other comic." 
ComicConnect brokered the sale of an  X-Men #1 CGC 9.4  in November 2020 for $215,000 and  in  March  2021 an  X-Men #1 CGC 9.0  sold for $95,000. "While I'm thrilled to report new record sales, the market is so hot right now that I'm positive that if given another crack at it today, these comics would easily sell for much higher," Zurzolo added. 
ComicConnect just added a high-grade copy of  X-Men #1 CGC 9.6  to their upcoming  Event Auction #46. "We've strived to establish ComicConnect as the primary option for consignors to sell the very best Silver Age investment material," Zurzolo explained. "Investors throughout the world look to my firm to offer the rarest, most valuable collectibles. I'm very proud to represent this treasure at auction, which will easily become the most valuable X-Men #1 ever sold."   
Consignors are eligible for  cash  up front  against the auction of  CGC-certified  comics, original comic art, WATA-certified video games, and Pokémon cards  consigned to  ComicConnect's  next big auction.  Call or email  ComicConnect's  Director of Consignments, Rob Reynolds,  at  [email protected], or (Toll-Free) 888-779-7377 for  immediate  assistance with your  collection. 
Related news
2 May 2023
Comics, Toys, Political Items, More in Hake's Online Auction
Hake's Auctions is hosting a special online exclusive auction covering a large array of collecting focuses that are spread out over 2,500 lots. The auction is filled with comics, political material, action figures and toys, video games, art, VHS, and more!
Read more
11 Mar 2023
ComicConnect's Event Auction #53 Ends Next Week
ComicConnect's Event Auction #53 ends this coming week, March 13-17, 2023 at 7PM EST.
Read more