Gobbledygook #1 Smashes Records in Hake's Auctions $3.6 Million Sale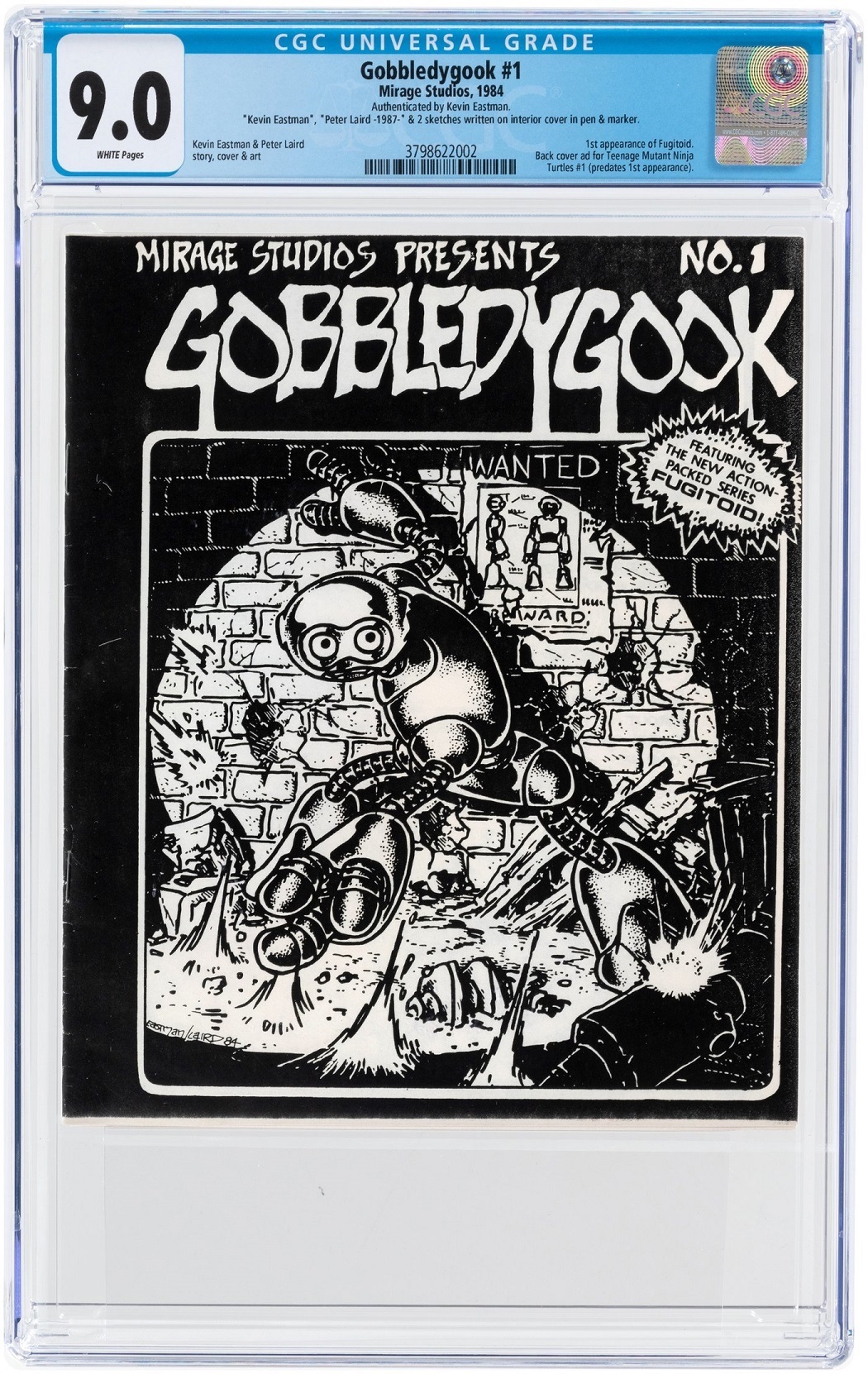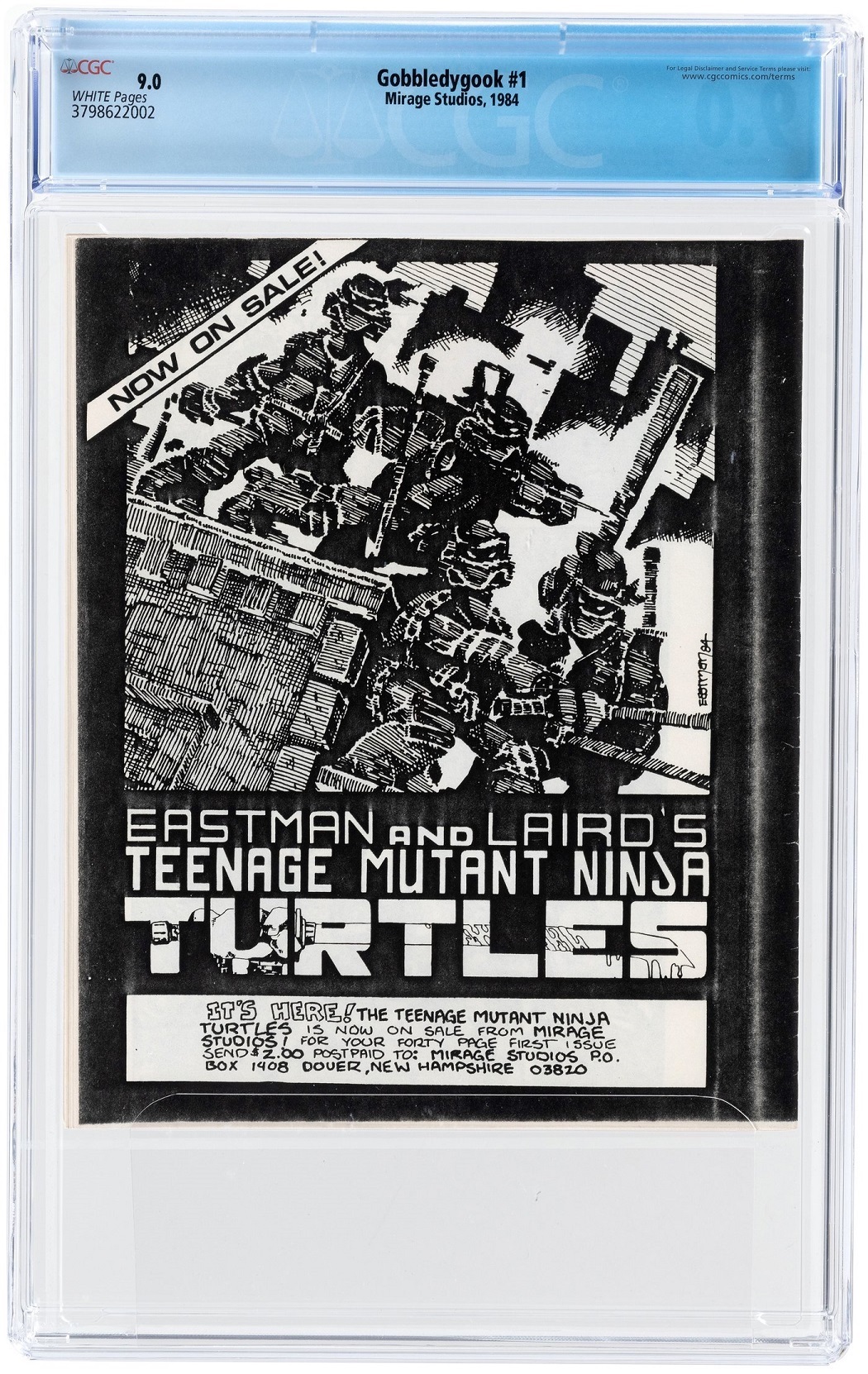 While most fans know the TMNT debuted in Teenage Mutant Ninja Turtles #1 in 1984, there is a comic that pre-dates that! This CGC Comics 9.0 copy of Gobbledygook #1 sold by Hake's Auctions features a back cover ad for the Turtles' debut issue. Argued by some as the Turtles' true first appearance, Gobbledygook #1 saw an extremely limited print run of just 150 copies, the copy sold by Hake's is one of just 12 copies in the CGC Census, this being the single highest graded Universal copy. Authenticated by Eastman himself, it generated much interest among bidders, as evidenced by the record-breaking. This far surpassed two previous sales of $26,400 (for a CGC Universal 8.5) and $12,000 (for a CGC Signature Series 7.0) earlier this year.
Hake's is now accepting comic consignments for their upcoming sale(s). Contact Hake's Consignment Manager Kelly McClain at [email protected] today to get your books in their next chart-busting auction!
Related news
28 Jul 2021
Pedigree Comics' Late July Misc. Marvels Auction is Underway, Ending on Thursday Night August 5th
Pedigree Comics' Late July Misc. Marvels Auction is underway. The auction began on the night of Monday, July 26th and lasts for ten (10) days until the night of Thursday, August 5th as a separate event on the Pedigree Comics website
Read more
25 Jul 2021
New Affordable Mid Grade Silver Age Keys in Pedigree Comics' Late July Misc. Marvels Auction
Pedigree Comics' upcoming auction to feature low to mid-grade run of Silver Age Fantastic Four, low to mid-grade run of Silver and Bronze Age X-Men, and many high grade CGC certified Marvels.
Read more