X-Men #1 Sets New All-Time Record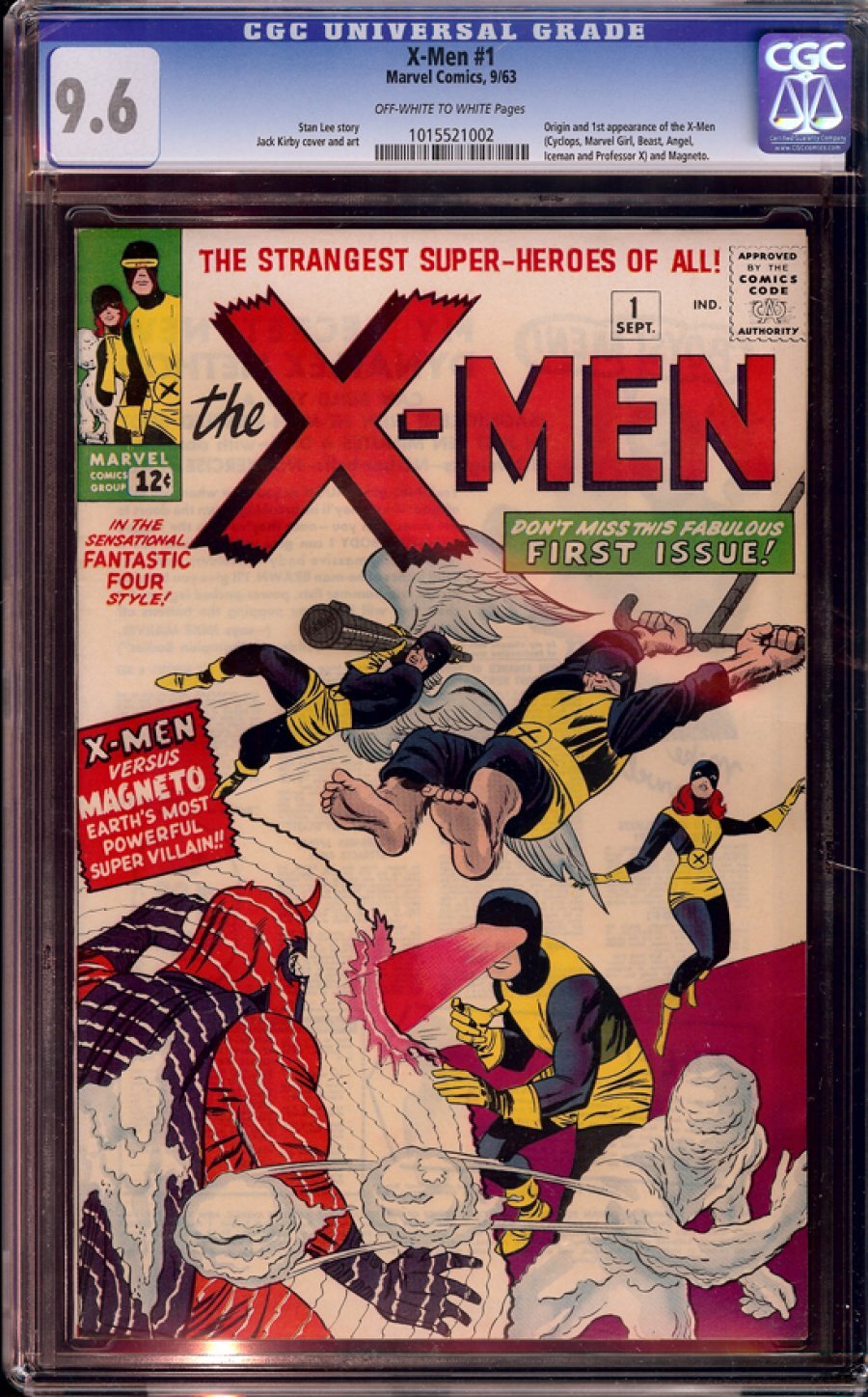 A nearly perfect copy of X-Men #1 sold in ComicConnect's June Event Auction for a record $807,300 making it the second-most valuable Silver Age comic ever sold behind ComicConnect's Guinness World Record $1,100,000 Amazing Fantasy #15 sale. The X-Men #1 was CGC-certified 9.6 (NM+) and the sale price is the most ever paid for a single issue of the 1963 series.
"X-Men #1 is one of the hottest comics on the planet," explained Vincent Zurzolo, co-founder of the New York City auction house. "With Disney now owning the rights, they've been winking at fans for months hinting towards the mutant team's ultimate inclusion in the Marvel Cinematic Universe."
Investment collectors also picked up three additional copies offered at auction. X-Men #1 CGC 8.5 sold for a record $114,000, CGC 5.5 went for $32,000 and a CGC 4.5 hit $18,000.
"Investors are buying multiple copies of key books just as they buy multiples of stocks and cryptocurrencies," Zurzolo explained. "It's a strategy I've seen pay off again and again. I'd be happy to assist clients with their investment collectible portfolios." Please email Zurzolo at [email protected] or simply call 1-800-229-6387 for an appointment.
ComicConnect is accepting consignments towards their next Event Auction. Email their Director of Consignments, Rob Reynolds at [email protected] to monetize your collection.
Related news
13 Nov 2021
Bids Begin November 22 in ComicConnect's Event Auction #48
ComicConnect's upcoming auction features an elite selection of investment cornerstone comics including Golden Age greats Superman #1 CGC 7.0, Action Comics #1 CGC 3.0, and Whiz Comics #2(#1) CGC 6.0
Read more
18 Oct 2021
Hake's Nov. 2-3 Premier Auction led by Capt. America hero prop shield screen-used by Chris Evans in 'Avengers: Endgame'
2,465 lots feature vintage comic books & original comic art, Pokémon, Star Wars, early baseball, concert posters and political memorabilia including MLK 14-pg draft letter from Birmingham Jail
Read more