Brand New CGC Certified High Grade Silver & Bronze Age Marvels in Pedigree Comics' November Grand Auction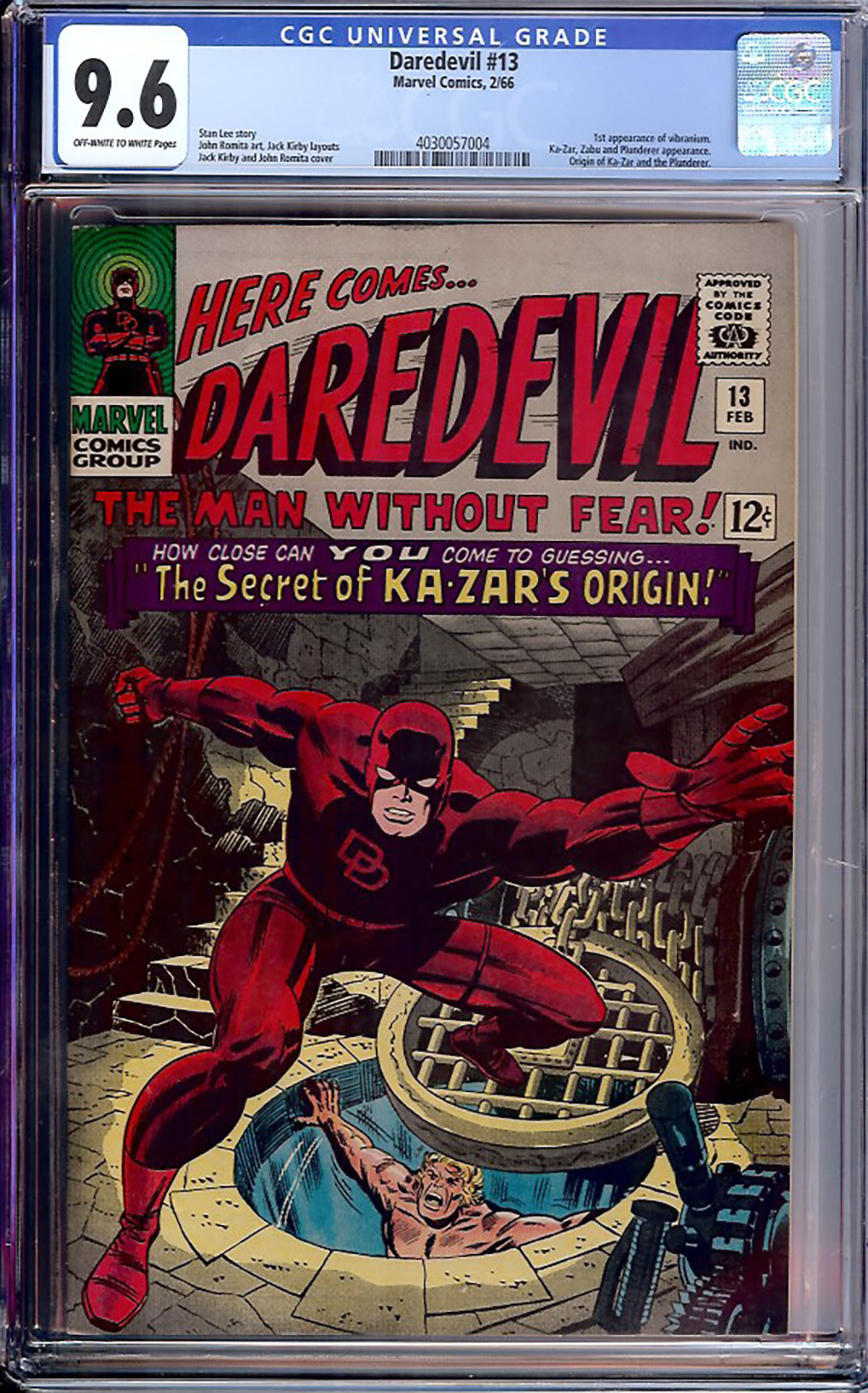 MAJOR MARVEL NEWS! Pedigree Comics' CEO and President, Doug Schmell, recently received on consignment a collection of high grade CGC certified 1960's and 1970's Marvels for his company's upcoming November Grand Auction. The auction is scheduled to begin in under two (2) weeks, on the night of Monday, November 7th and last for nine (9) days until the night of Wednesday, November 16th as a separate event on the Pedigree Comics website (www.PedigreeComics.com). There is no Buyers Premium on any of the lots in the auction and EVERY item will have no reserve. Every book is CGC graded and minimum bid is only $20. You can view over 100 lots in the Auction Preview right now. Just go to the Pedigree Comics website and click on the Auction banner.

The consignment comes from a collection out of Long Island, New York and contains over 140 books, all late 1960's and early 1970's Marvels. The books are currently at CGC for grading but will be finalized in time for the auction launch. Runs include Captain Marvel (#1-#21), Captain Savage (#1-#19), Iron Man (#1-#30), Mighty Marvel Western (#1-#9), Nick Fury, Agent of SHIELD (#1-#15), Silver Surfer (#1-#17) and Sub-Mariner #1-#30).

The auction will also feature runs from a consignment out of Tennessee that include Daredevil, Kid Colt Outlaw, Iron Man and Ringo Kid. Every book from this consignment is in 9.4 and higher CGC certified condition.

Please check the website (www.PedigreeComics.com) and the Latest News section over the next two weeks for all the latest additions to the auction.

If you have any questions or comments about the consignment process, any of the auction lots in the upcoming November High Grade Marvels Auction or about the auctions in general, please contact Mr. Schmell at (561) 422-1120 (office) or (561) 596-9111 (cell) or at [email protected]. For any financial related and consignment payment questions, please contact their CFO, Lisa Shapiro, at [email protected] and for any technical related questions or concerns, please contact their Web Master at [email protected].
Related news
30 Sep 2023
New Vintage and Modern Marvels in Pedigree Comics' October Marvel Grand Auction!
​According to Pedigree Comics' CEO and President, Doug Schmell, his company's upcoming October Grand Auction will feature many brand new CGC certified Marvels from the Silver and Bronze Ages as well as a few from the Copper Age.
Read more
16 Sep 2023
Comics, Toys, Political Items, More in Hake's Online Auction
Hake's Auctions newest online exclusive auction is now open for bidding and covers a large array of collecting focuses spread out over 2,700+ lots. The auction is filled with comics, political material, action figures & toys, video games, art, VHS & more
Read more