Hake's Offers Comics & More In 3,000+ Lot Auction All Items Start At $9.99!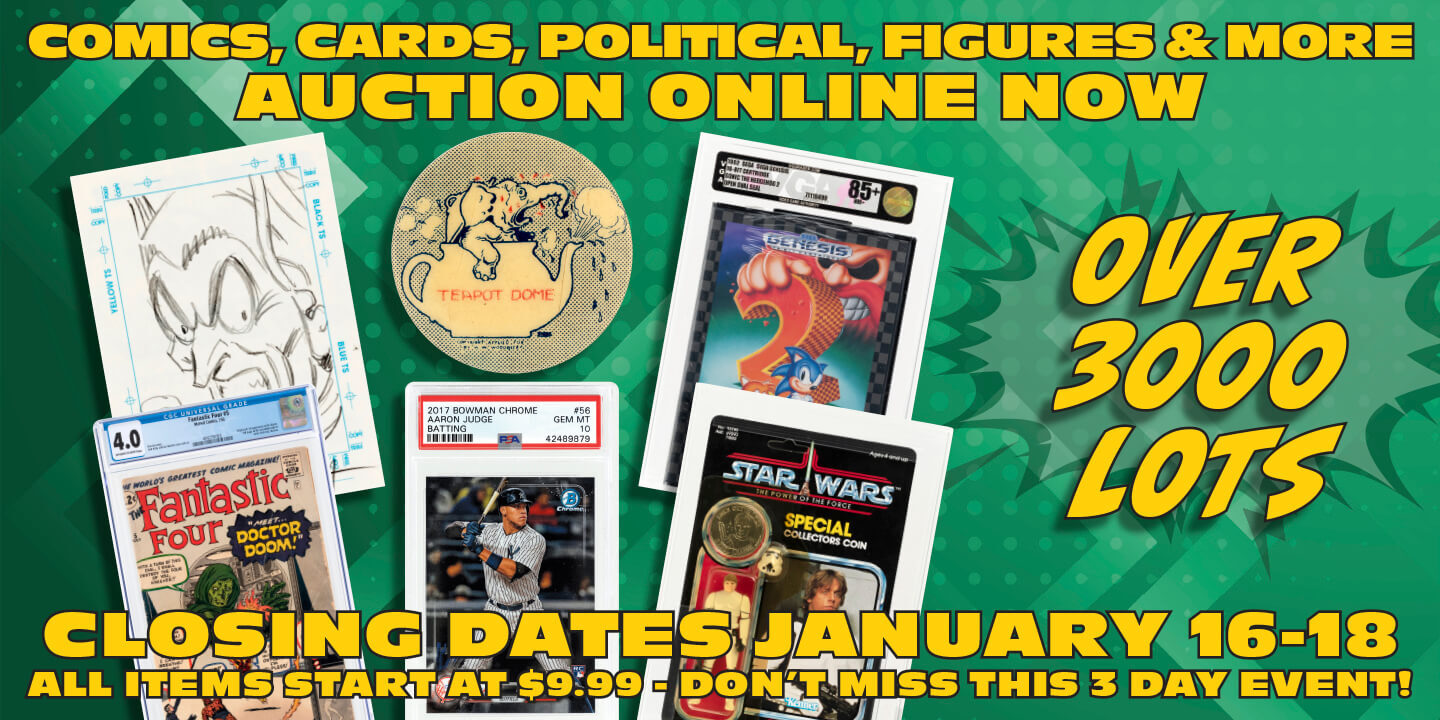 Hake's newest sale is now open for bidding and includes 3,074 lots, featuring another spectacular array of Americana and pop culture collectibles, including 800+ CGC-graded comic books (and 4,000+ "raw" comics), nearly 800 political and historical artifacts, nearly 500 sports items including third party-graded cards, 600+ action figures and toys including 300+ Star Wars items, nearly 100 VGA-graded video games, close to 100 celebrity autographs and more!
Comics of note include first appearances of characters like Spider-Man, Fantastic Four, Doctor Doom, She-Hulk, Thanos, Deadpool, Venom and more as well as key issues for Marvel, DC Comics and others.
Hake's action figure selection is another impressive section, jam-packed with classic third party-graded Star Wars and G.I. Joe toys as well as other carded action figures from popular '80s and '90s toylines like Masters of the Universe, LJN's WWF Wrestling Superstars, Hasbro's WWF wrestling figures, M.A.S.K., Teenage Mutant Ninja Turtles and more.
The auction closes over the course of three days; January 16-18, 2023 with the breakdown as follows -
Session 1 - Ending January 16 - Political, Historical and Sports Memorabilia
Session 2 - Ending January 17 - Comic Books and related material including Original Art and Signed Items
Session 3 - Ending January 18 - Action Figures & related material, Celebrity Autographs & Miscellaneous Collectibles
Hake's once again delivers the best of the best and the rarest of the rare to the collecting community! The auction can be found at www.hakes.com.