ComicConnect Sets New Action #1 Record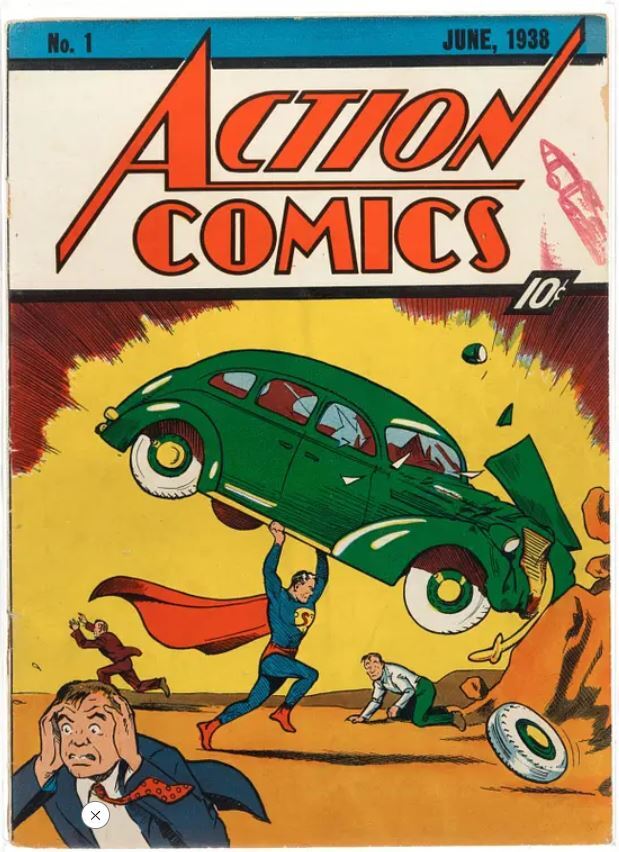 Vincent Zurzolo, President of ComicConnect announced that the one-of-a-kind Action Comics #1 "Rocket Copy" sold for a record $3.55 million topping the company's previous achievement of $3.25 million for an Action Comics #1 in 2021.
In January 2022, the Action Comics #1 "Rocket Copy" sold for $3.18 million at public auction, then in September 2022, a collectibles company sold the same book for $3.4 million and a few months later, ComicConnect eclipsed both sales. The book is notable as the 13-year-old buyer in 1938 plunked down his dime, then stamped the image of a rocket ship boldly in red right next to the title. Adding to the collectability, Zurzolo added, is the actual rubber stamp that produced the original rocket ship imprint was included in the sale. "I love the rocket stamp!" he said. "It fits perfectly with Superman's origin story when he came to Earth in a rocket ship as a baby."
The buyer, a prominent figure in the tech industry, is choosing to remain anonymous. "As a kid, I've always dreamed of getting an Action Comics #1 someday and I'm so excited to get one in a great grade," he said. Among collectors, Action Comics #1 is considered the most important comic book ever issued, Zurzolo said, adding, "The superhero genre essentially was born with this issue alongside the Golden Age of comics itself."
ComicConnect is no stranger to million-dollar-plus sales of vintage comic books. In 2021, it was recognized by the Guinness Book of World Records for having achieved eight sales of $1 million or more.
"I believe that comics remain one of the most compelling alternative investment categories, with values that have room for appreciation and growth, especially in comparison to other categories," Zurzolo said. Contact ComicConnect toll-free at (888) 779-7377 with help with your investment comic collection.
Related news
11 Mar 2023
ComicConnect's Event Auction #53 Ends Next Week
ComicConnect's Event Auction #53 ends this coming week, March 13-17, 2023 at 7PM EST.
Read more
27 Jan 2023
ComicConnect Sets New Action #1 Record
ComicConnect announces one-of-a-kind Action Comics #1 "Rocket Copy" selling for a record $3.55 million
Read more